Money Reiki is a branch of Reiki developed by Stephanie Brail in a meditative state. Money Reiki is dedicated to the spiritual energy of money, and how to use it effectively in our life to attract Abundance and Prosperity.
As we all know the whole world is nothing but a form of energy, everything in this world is a manifestation of energy and vibration.
Likewise, the physical currency of money like coins, notes etc are nothing but the manifestation of money energy or money frequency.
The physical currency of a country is useless in another country because it's not validated by the said government, so coins and notes are not the real money frequency or money energy.
Money energy or money frequency is something else which we need to tap differently, and Money Reiki just does that. It helps you to increase your money frequency and you start vibrating at a different level, attracting favorable circumstances ultimately leads you to Abundance and Prosperity.
Money Reiki Symbols and their usage
You will find different variations of Money Reiki Symbols on the net, but here we are particularly discussing the symbols introduced by Stephanie Brail.
Money Reiki Has 3 Attunements:
In Money Reiki, you will be attuned to 7 major symbols.
1.Dollar symbol
The dollar symbol is used to attract more money, by drawing Dollar symbol, (in the air or directly on the subject), on all your back documents, credit/debit card, financial papers, etc. on every document, object which intended to bring you money.
You can literally draw Dollar Symbol on each and everything from your laptop, pen, pencil, and every tool that you use for your business.
Dollar Symbol is introduced to you at the very first level of the Money Reiki Practitioner level. By Attuning to this level, you are able to give Money Reiki Healing to yourself, friends and family.
Related Read: Dollar Symbol Meditation with Money Reiki
2.Euro Symbol
Euro Symbol and the other two following symbols i.e Manifestation and the Golden Pyramid Symbols are attuned in the next level of Money Reiki- Master Level.
Euro Symbol is also a currency Symbol, so it can be used in the same way as mentioned above. You can always use your intuitive methods to use any of these symbols.
3. Manifestation or Completion Symbol
As the name suggests, this symbol is used to manifest things in your life. The easiest way to use this symbol is to write what you want to manifest on a paper, draw Manifestation Symbol on it, and put it in the Money Reiki Box.
I preferred to draw the Manifestation symbol on all the four corners of the paper, thereby sealing the energies of the symbol, and write your wish on the paper, and then put it in the Money Reiki Box.
You can use this symbol also for drawing things like clients, money etc. to you.
4. The Golden Pyramid Symbol
The Golden Pyramid Symbol is a 3 D Symbol, and consists of 4 sided gold pyramid. Visualize the pyramid spinning on its base in a clockwise direction.
This Symbol is used for passing attunements and to clear any negative karma about money. This Symbol is best used for distant Money Reiki Healing session, you can visualize the pyramid opening up and swallowing negative karma and contracts of this or previous lives, then transmuted and released.
5. Clearing Symbol.
Last three symbols i.e. Clearing Symbol, Affirmation Symbol, and the GrandMaster Symbol are attuned in the third and the last level of Money Reiki GrandMaster.
Clearing Symbol is more useful as it can be drawn on financial papers, or any other such documents to clear the negative energies. It is also more like of the Golden Pyramid Symbol and can be used to release the negative energy.
This Symbol can be used as "releasing resistance", in a situation or on a person to help release the old life patterns. This can be used to clear anything from your life like debt, issues etc.
6. Affirmation Symbol.
As the name suggests, the best to work when you make an affirmation. Many often complain that affirmations do not work for them. In such a situation, first write down the affirmation on a paper, draw the affirmation symbol on the affirmation itself, and on the four corners of the paper and put it in a Money Reiki Box.
I always use this symbol on the things which I want to be in abundance in my life, as it includes infinity sign and number 8 in it:))
7. GrandMaster Symbol.
GrandMaster Symbol is the most powerful symbol of Money Reiki. This Symbol allows you to magnetize anything and everything.
With the help of this symbol, you can turn any object in a Money Magnet. GrandMaster Symbol basically is a visualization symbol and hard to draw on a paper.
Beside these major symbols, Stephanie allows to attune yourself with your national currency. You are free to attune yourself or ask your Master to attune you to Euro, Pound, Dinar or any other currency of the world.
By attuning to these currencies you attune your frequencies to these different currencies vibrational level. Another major benefit of attuning to different currencies is that it can help you to attract the customers of different countries if you operate your business on an international level.
How to use Money Reiki Symbols?
Now you know all the symbols and it's basic usage, you can use these symbols in any situation. The best way I would suggest to start with any of the negativity clearing symbols.
In any of the situation, it's necessary to remove negative energies, so first clear negative energies by using the golden Pyramid or Clearance Symbol.
Go by your intuition and choose whichever is most suitable in the situation or you can use both the symbols for a particular situation.
If you are giving a distant Money Reiki Healing Session, better to use the Golden Pyramid Symbol as it is easier to visualize and clear the negative contracts in the past, present and future.
Clearing Symbol is easy to draw on papers and financial documents, so better to use in a day to day life incidents, when you instantly want to clear something of negative energies.
Once the Negative energies are cleared, now use Manifestation or Affirmation symbol. Suppose you want to manifest a thing in your life, first make a small but very clear affirmation about it, write it down on a paper draw Affirmation Symbol as mentioned above.
Manifestation symbol is easy to draw, so you can draw it on each and everything related to your Affirmation on a daily basis.
For E.g. Take a simple affirmation " I Am Financially Secure." Write this affirmation on a paper, draw Affirmation Symbol on the affirmation mentally or with a pen, draw affirmation symbol on all the four corners of the paper. Fold it and put it in a Money Reiki Box and give Money Reiki daily to the box for minimum 10 minutes or as guided to.
This is the basic description of how to use these symbols, feel free to use it as you are guided to. There is no right or wrong way to use the Money Reiki Symbols.
Meditation on Money Reiki Symbols
As I mentioned earlier, Money Reiki itself is discovered in a trance or in a meditative state. So I would definitely suggest everyone meditate on each of the symbols daily for at least 10 minutes.
Every person has a distant energy of its own, and every symbol may or can work differently for each person. So meditation is the best way to find out the proper way to use these symbols.
I have given a very basic step by step method on how to Meditate on the Dollar Symbol. You can use this method to meditate on each of these symbols.
Consistency, Persistence, and evaluation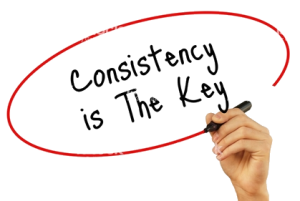 Money Reiki is not a get-rich-quick scheme. It's not that once you master the Money Reiki, you will be free from all the problems.
But Money Reiki is a way to slowly but surely delete your past negative contracts and negative karma by applying Money Reiki in a day to day life.
Consistency and Persistence are the main Keys to Money Reiki. You need to apply Money Reiki Symbols in each and every situation which you come across in your life.
Stephanie has given many personal examples of how Money Reiki helped her to achieve Abundance and Prosperity in her life.
My personal experience of Money Reiki is no different, it does not change things all at once, but surely it guided me to other opportunities like to work as an SEO, starting my new website advantageaffiliates.com, got selected for Super Affiliate Programme organized by Wealthy Affiliate etc.
As all of us know, Reiki basically is the Spiritual Healing Energy, which works for the highest interest of the receiver. Same with the Money Reiki, it's a spiritual Money Reiki Energy, which helps to guide you in the right direction whichever is best suited to you.
Learn Money Reiki and Attract Abundance and Prosperity in your life!
Before we start with Money Reiki Course, I would like to offer you a Free Money Reiki Healing Empowerment Session.  It will help you to get attuned to Money Reiki Vibration.
The best part is you can take this Money Reiki Healing Session, as many times as you need.  I would appreciate it if you let me know your experience with MRHE session in the comments below.
Also if you have any questions or suggestions, pl let me know.
Abundance & Prosperity to All.