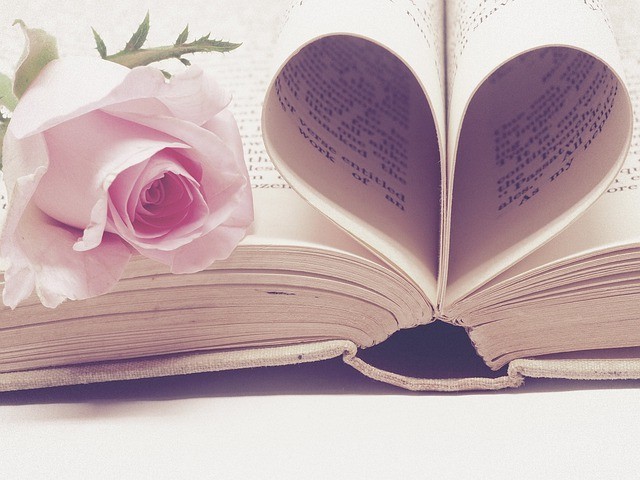 As we are approaching Valentine's Day, many great ways to celebrate love in our life crosses my mind. Love takes different forms, mother-children, father and children, couples, lovers, husband-wife and so on. Love is the basic necessity of human existence, and so all of us strive for unconditional love.
In the last article on Valentine's Day Reiki Meditation for intensify Your Love Life, I shared a beautiful meditation for couples. But you can practice this meditation for other than your romantic relationships as well. I would like to recommend this meditation on a weekly basis.
In short, that was a meditation with every chakra of your partner and you. Chakras are very subtle energy centers in our aura, and when you connect each of your chakras with your partner, it intensifies your bonding. We also integrated Reiki, Reiki, Karuna Reiki Symbols and affirmations to further making it a more powerful tool.
At the end of each Chakra, we intone some affirmations to emphasis and manifest the kind of intensity we want in our relationship. Many asked me for affirmations, but it is important to choose an affirmation which suits you. You can make your own affirmations also, and I think that should be more appropriate as that will perfectly resonate with your energy and vibration. Feel free to choose one from the following, or amend it to suit you or mix any of, and create a new one!
Select only one or not more than two affirmations, to work with. I strongly suggest to work only with one affirmation first, you can change or amend the affirmation whenever you need to.
So what is affirmation? Let's see
What is Affirmation?
Affirmation is a set of words, a phrase of positive words, which you repeat at certain times, to embed it in your subconscious mind and procure results in your 3 Dimensional life.
According to Wikipedia, " Affirmations in New Thought and New Age terminology refer primarily to the practice of positive thinking and self-empowerment—fostering a belief that "a positive mental attitude supported by affirmations will achieve success in anything." More specifically, an affirmation is a carefully formatted statement that should be repeated to one's self and written down frequently. For affirmations to be effective, it is said that they need to be present tense, positive, personal and specific."
So it is clear from the above definition that you need to practice Affirmations with consistency. It is also the best practice to repeat it mentally and write down it on a paper daily. When you write down an affirmation with intention and focus, it gives better results as it involves simultaneously your hand, eyes, and brain.
Do you need to believe in the affirmations?
No, theoretically, you need not to believe in the affirmations, an affirmation is a guided order to your subconscious mind, and a way to communicate with your subconscious mind. Whatever you affirm and repeat continuously, slowly starts showing up in your life.
Another way is to record an affirmation in your own voice on your device and play it whenever possible. It is OK if you are not listening to it attentively, your subconscious mind will register the information and will have a positive impact on you.
Choose an Affirmation which you want to show up in your life.
What if Affirmations Make Me Feel Uncomfortable?
It is very obvious that some affirmations make you feel uncomfortable if they do not relate to your present situation and you feel it impossible. It is possible that an affirmation is out of your comfort zone and a part of you, is resisting the affirmation. But once you start repeating the affirmation, slowly you get used to it and resistance dissolved.
Subconscious Mind & Affirmations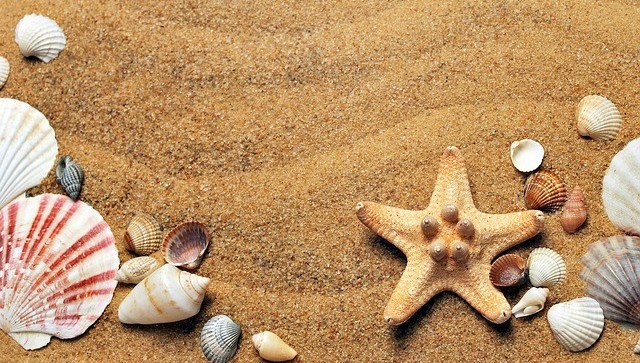 Affirmations are guided directly to our subconscious mind. There are some peculiar qualities of Sub Conscious mind that we need to understand while working with it.
1. Sub-Conscious Mind follows instruction blindly. So it's really important to choose your affirmations carefully at the same time, it's also important of your thought procedure throughout the day. Positive attitude immensely helps to work your affirmations.
2. Sub-Conscious Mind cannot distinguish between past and present. Treat your subconscious mind as your obedient and loyal servant. Whatever you order to your Sub-Conscious mind, it tries its best to fulfill that instruction. It cannot make the difference between past and present, so it is always advised to make your affirmations in the present tense. If you choose your affirmations indicating future tense, your subconscious mind will act accordingly and will be difficult to manifest in your life.
Choose the affirmation with present tense for e.g.
I AN AT PEACE instead of I WILL HAVE A PEACEFUL LIFE.
I AM SURROUNDED BY LOVE. ALL IS WELL.
It is important to take into consideration these two important facts about sub-conscious mind and be always positive and happy in your life.
While writing your Affirmations, make it a point to write your affirmations by hand instead of typing and write all in capital letters. As it needs more focus and attention to write in all capital letters.
Agnya Chakra/ Third Eye Chakra & Affirmations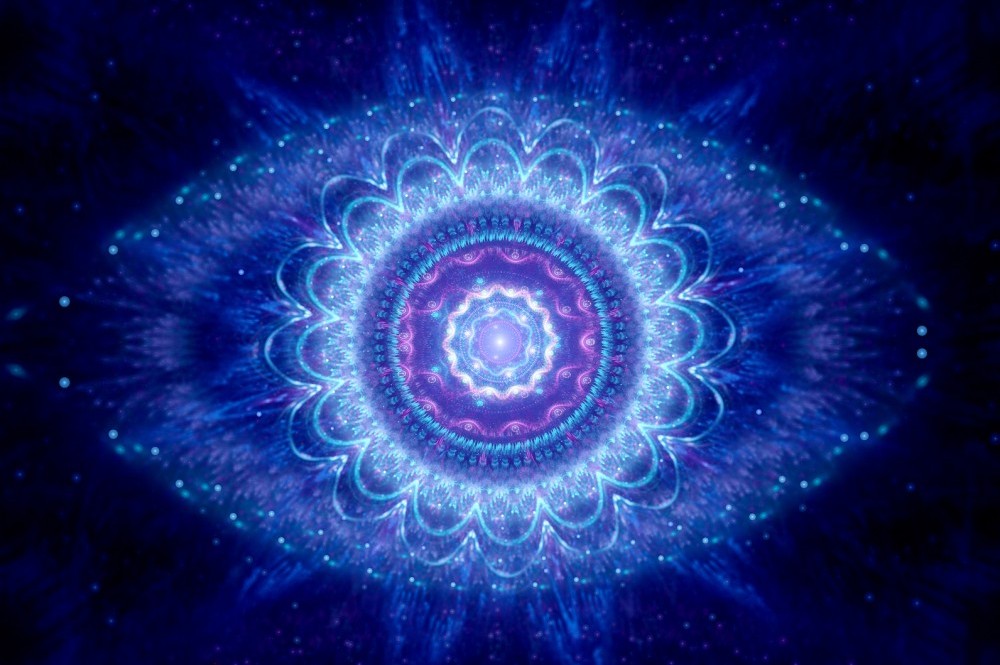 Third Eye Chakra/Agnya Chakra is very important chakra to work with to achieve good results with Affirmations. As the name suggests Agnya means order, it can literally take your orders and work for it. But you should be very careful, working with this method. If you are aware of the functioning of Chakras, go ahead.
A simple method is to visualize your affirmation in the Third Eye Chakra or between eyebrow center. Try to visualize each and every detail of your Affirmation in your eyebrow center. Try this method daily for 5 minutes on a starter level, increase your time as you get familiar with the method.
Reiki, Cho Ku Rei & Affirmations
.Reiki is the simplest and safest tool to work with. I just love Reiki for it is simplicity in its application and the results we get when we apply Reiki to any of the other modality.
Reiki perfectly blends with Affirmations, always Reiki your affirmations to make it more powerful. You can write your affirmation on a piece of paper and give Reiki or you can put your affirmations in a Reiki Box and give Reiki to your Reiki Box on a daily basis. Either way is fine.
Reiki Symbols are of great help to manifest your affirmations. Particularly, Cho Ku Rei is a symbol which can give a boost to your affirmations. While writing affirmation draw CKR, on the four sides of the paper, thus locking the energy and vibration of affirmation and giving 24×7 reiki healing to your affirmation.
Cho Ku Rei is also known as Power Symbol for the sheer fact, that it amplifies the power to whatever is applied to. By applying CKR to affirmations, you make your affirmations more powerful by 10 times.
Valentine's Day Affirmations for Reiki Meditation
1. All of my relationships are long-term and offer a positive, loving experience.
2. I am worthy of love and deserve to receive love in abundance.
3. I love those around me and I love myself. Others show me, love.
4. I attract loving and caring people into my life.
My partner and I are both happy and in love. Our relationship is joyous.
6. I am thankful for the love in my life and I am thankful for my caring partner.
7. I only attract healthy, loving relationships.
8. I am with the love of my life. We both treat each other with respect.
9. I happily give and receive love each day.
10. I am so thankful for my partner and how caring they are.
11. Each day I am so grateful for how loved I am and many people care about me.
12. I know and trust that the Universe will only bring me loyal supporting and loving relationships.
13. I open my heart to love and know that I deserve it.
14. Wherever I go and whoever I am with, I find love.
15. I deserve to receive the love I get and I open myself to the love the Universe gives me.
16. I radiate pure, unconditional love to my partner and s/he to me. We complement each other.
17. I always express my feeling openly to my partner. That way, s/he doesn't have to guess anything.
18. Whatever be my relationship, love and forgiveness is the foundation of that relationship.
19. In all my relationships, with my parents, siblings, my life partner or my friends, I only give love and seek love.
20. I am in love with a wonderful person who is caring, committed, loyal, trustworthy and understanding.
I DECLARE, I AM SAFE
FROM TIME TO TIME, I ASK THOSE I LOVE, "HOW CAN I LOVE YOU MORE?"
I CHOOSE TO SEE CLEARLY WITH EYES OF LOVE. I LOVE WHAT I SEE.
LOVE HAPPENS! I RELEASE THE DESPERATE NEED FOR LOVE, AND INSTEAD, ALLOW IT TO FIND ME IN THE PERFECT TIME-SPACE SEQUENCE.
LOVE IS AROUND EVERY CORNER, AND JOY FILLS MY ENTIRE WORLD.
I HAVE COME TO THIS PLANET TO LEARN TO LOVE MYSELF MORE, AND TO SHARE THAT LOVE WITH ALL THOSE AROUND ME.
MY PARTNER IS THE LOVE OF MY LIFE. WE ADORE EACH OTHER.
LIFE IS VERY SIMPLE. WHAT I GIVE OUT COMES BACK TO ME. TODAY I CHOOSE TO GIVE LOVE.
I REJOICE IN THE LOVE I ENCOUNTER EVERY DAY.
I AM COMFORTABLE LOOKING IN THE MIRROR, SAYING, "I LOVE YOU, I REALLY LOVE YOU."
I NOW DESERVE LOVE, ROMANCE, AND JOY-AND ALL THE GOOD THAT LIFE HAS TO OFFER ME.
LOVE IS POWERFUL-YOUR LOVE AND MY LOVE. LOVE BRINGS US PEACE ON EARTH.
LOVE IS ALL THERE IS!
I AM SURROUNDED BY LOVE. ALL IS WELL.
MY HEART IS OPEN. I SPEAK WITH LOVING WORDS.
I HAVE A WONDERFUL LOVER, AND WE ARE BOTH HAPPY AND AT PEACE.
DEEP AT THE CENTER OF MY BEING IS AN INFINITE WELL OF LOVE.
I AM IN A JOYOUS, INTIMATE RELATIONSHIP WITH A PERSON WHO TRULY LOVES ME.
I COME FROM THE LOVING SPACE OF MY HEART, AND I KNOW THAT LOVE OPENS ALL DOORS.
I AM BEAUTIFUL, AND EVERYBODY LOVES ME. I AM GREETED BY LOVE WHEREVER I GO.
I AM SAFE IN ALL MY RELATIONSHIPS, AND I GIVE AND RECEIVE LOTS OF LOVE.
I ATTRACT ONLY HEALTHY RELATIONSHIPS. I AM ALWAYS TREATED WELL.
I AM VERY THANKFUL FOR ALL THE LOVE IN MY LIFE. I FIND IT EVERYWHERE.
LONG-LASTING, LOVING RELATIONSHIPS BRIGHTEN MY LIFE.
Conclusion
Our Sub-conscious mind is a very powerful tool, which can help us to manifest our goals. The subconscious mind does not think independently and merely obeys the commands it received from your conscious mind.
Think of Sub-conscious mind as fertile land and affirmations as the seeds that we nurture daily So choose any of the above affirmation for this Valentine's Day, and start now with affirmations to manifest your love.
I would love if you add some of your Affirmations in the comments below, and pl let me know how these affirmations are helping you.