Every Indian Women Owe her,
Without Whom We Were Not Where,
Where We Are Today,
What We Are ,
We Are Because of You,
You Went Through All the Humiliation,
So That We Can Learn & Read
I Salute You Savitribai 
The First Indian Woman Teacher!
Savitribai Phule (3 January 1831 – 10 March 1897) was an Indian social reformer, educationalist, anti-abortionist and poet from Maharashtra.
She is regarded as the first female teacher of India. Along with her husband, Jyotirao Phule, she played an important role in improving women's rights in India during British rule.
At the time of her marriage, Savitribai Phule had not been educated because Brahmins forbade it for people of her low caste and gender.
But Jyotirao, recognized her love for education, and taught her at home.
Soon she Completed her education, after completing her teacher's education, Savitribai Phule started teaching girls at the Maharwada in Pune.
Unfortunately, Savitribai and Jotirao Phule's success did not come without much resistance from the conservative community that they were surrounded by. It is said that Savitribai often travelled to her school carrying an extra sari because she would be assailed by her conservative opposition with stones, dung, and verbal abuse. The Phules faced such strong opposition because of the conservative and marginalized caste to which they belonged.
The Sudra community had been denied education for thousands of years.
But Savitribai was adamant on giving education to girls and women.
Together with her husband, she taught children from different castes and opened a total of 18 schools. The couple also opened a care centre called Balhatya Pratibandhak Griha,(literally, "Child-killing Prohibition Home") for pregnant rape victims and helped deliver and save their children.
Savitribai Phule was also a prolific author and poet, here is her famout poem
Go, Get Education
Savitribai and her adopted son, Yashwant, opened a clinic to treat those affected by the worldwide Third Pandemic of the bubonic plague when it appeared in the area around Nalasopara in 1897.
The clinic was established at stern outskirts of Pune, in an area free of infection.
Savitribai died a heroic death trying to save the son of Pandurang Babaji Gaekwad.
Upon learning that Gaekwad's son had contracted the Plague in the Mahar settlement outside of Mundhwa, Savitribai Phule rushed to his side and carried him on her back to the hospital.
In the process, Savitribai Phule caught the Plague and died at 9:00pm on the 10th of March, 1897
On 10 March 1998 a stamp was released by India Post in honour of Savitribai Phule.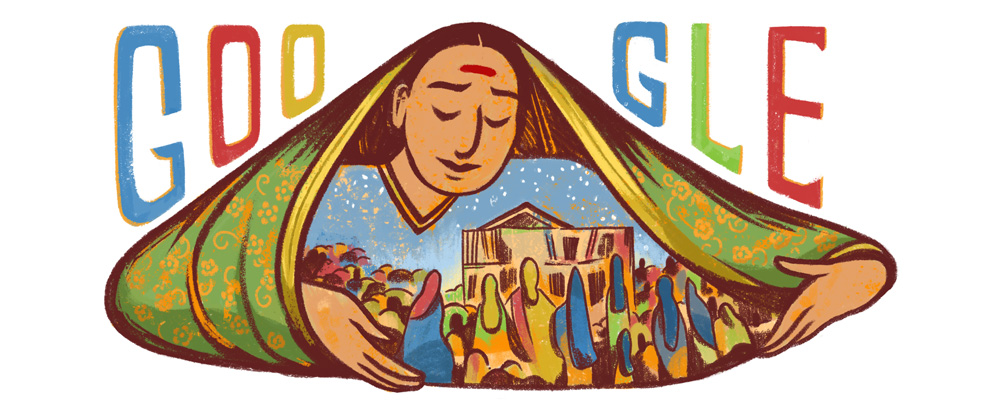 On 3 January 2019, the search engine Google marked the 188th anniversary of the birth of Savitribai Phule with a Google doodle