Hello Beautiful Souls,
Reiki Amazes is dedicated to feedback and reviews, to listen to my readers & subscribers, & provide the best possible.
If you have any suggestions regarding our services or products, Click Here.
I appreciate my readers taking the time to share their experiences and look forward to working with you.
I would highly appreciate it if you share your experience.
Leave Us Feedback
If you already have a Google account, you can quickly leave us a review here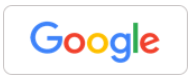 Do you have a Facebook account? Review us on our Facebook Business Page.
Have a great day!
jivita